Usagi no Nedoko Kyoto / About
Reservation
2F of the Usagi no Nedoko shop is a small lodging dedicated to only 1 group per day.
You would enjoy the classic Showa Period (the mid 1920s to late 80s) atmosphere, as the original house was built in early Showa (the 1920s-1930s) in Old Kyoto style.
At the yard there is a bathroom in an isolated setting.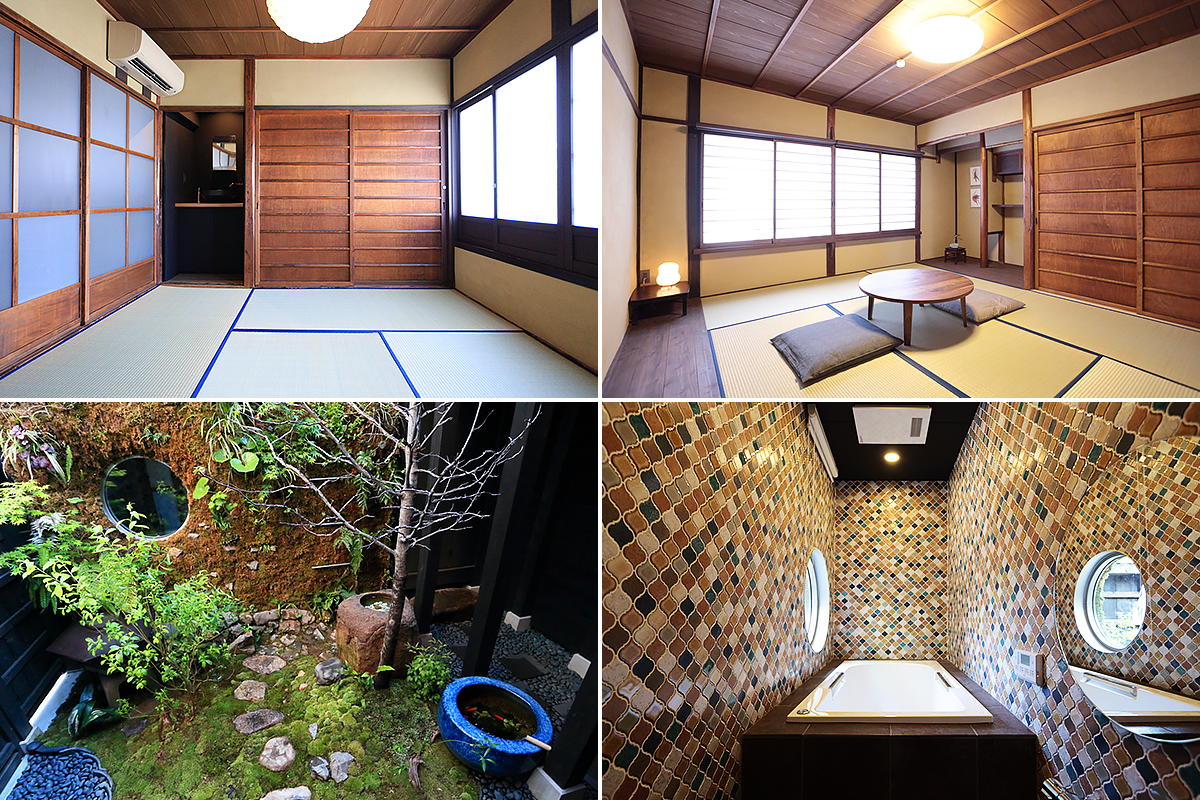 Recommended to
A guest who would want to stay in Kyoto like locals.
The lodging is the 2F of old Kyoto style house all to you.
Guests in group
There is an enough space for a family and groups as there are 2 rooms at the 2F.
The futon (Japanese bedding) is available for up to 5 people.
Capacity
2 persons to 5 persons *If you stay as 1 person, room charge would be for 2 persons.
Check In
15PM to 18PM *Please contact us if you plan check in at any other time. *We will call you on the day before check in to confirm the arrival time. *Please leave the luggage if you would like to visit us prior to checking in time.
Meals
We do not serve meals. *Mini kitchen, microwave oven and refrigerator are available.
Nearby facilities
1. Convenience store (30 sec walking distance)
2. Supermarket (3 min walking distance)
3. Drug store (4min walking distance)
4. Coin washers (30 sec walking distance)
Room
2F, 2 rooms *If you have difficulty walking up the stairs to the 2F, please consult us. There is also a room available in 1F.
Bath
Separate building at the yard. Automated bath tub filling. *Public bathing facility is also available 2 min away by foot.
Smoking
The lodging is 100% smoking free. *The building is wooden old facility. Use of any kind of fire is strictly prohibited.
Payment
Cash or credit card accepted upon check in. *We accept VISA, American Express, and MasterCard.
Parking
1 car (all size) *If you are visiting with more than 1 car, please consult us.
*Usagi no Nedoko is an approved lodging facility by Kyoto city Nakagyo-ku ward office as a "hostel".