Sola cube Micro / Concept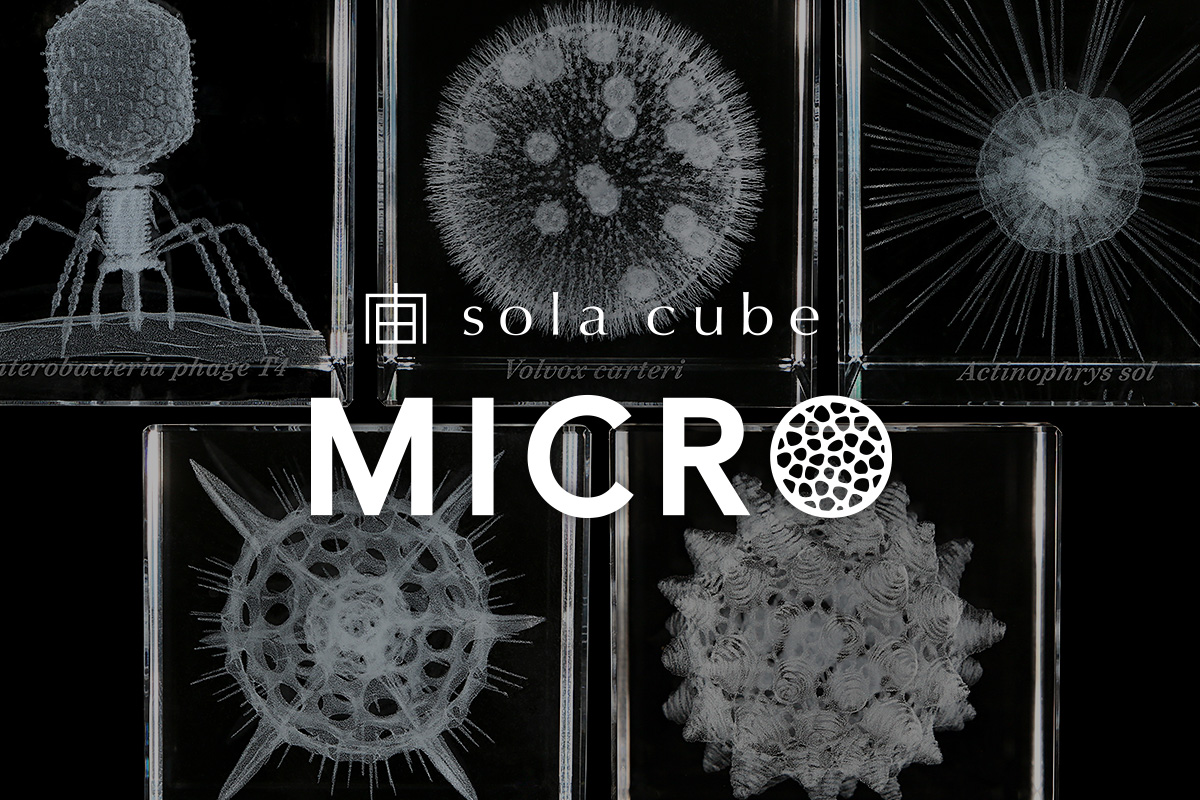 - Concept -

Exploring the world of microbe.

The many strange yet intriguing forms of the microorganism, which we could not see through our daily lives, can now be put in front of our eyes with Sola cube Micro. Sola cube Micro, is a three-dimensional portrait of the microorganism, laser crystal engraved into a high transparency optical glass cube. We have worked with graphic designer to create the three-dimensional models of the portraits, by using accurate microscope photos. The two dimensional view through the microscope can now appear in three-dimensional form in front of your eyes. Enjoy the moment of gazing upon the mysterious beauty giving by the wonder of nature, with Sola cube Micro.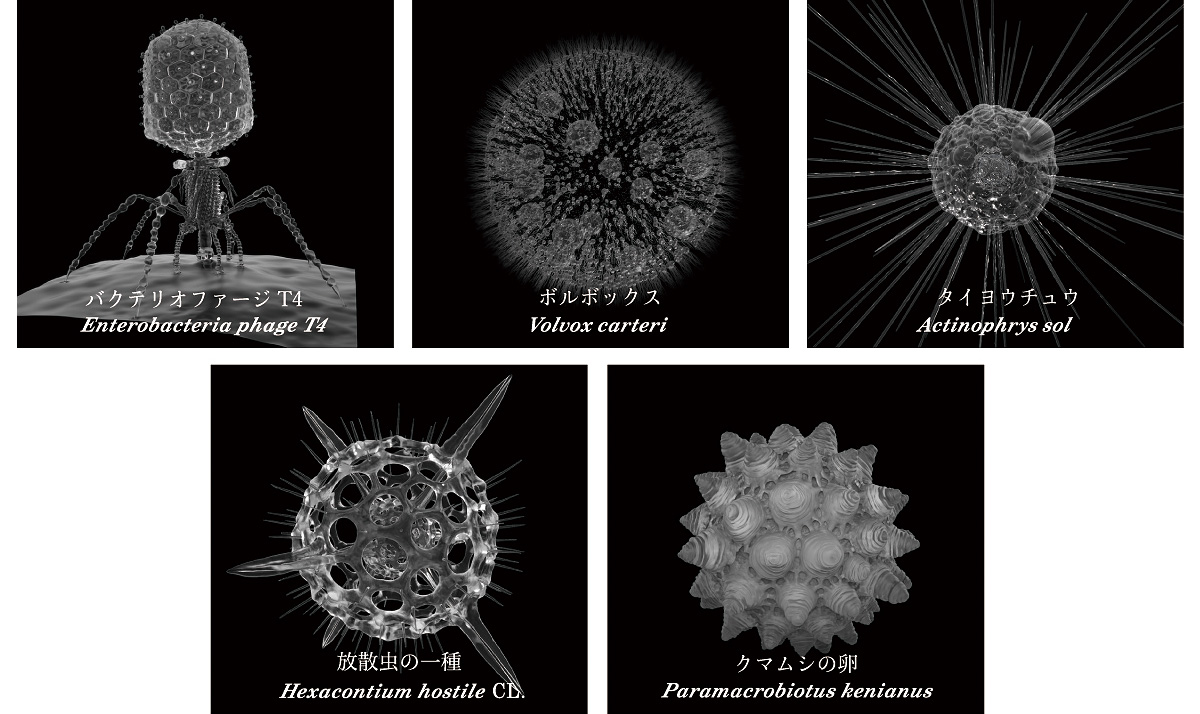 - Modeling -

CG Modeling

Since we try to aim to be as true to life as possible, we have base our image with microscope photo and academic paper while teaming up with professional researcher to supervise the project. Please enjoy the character of the microorganisms that has been reproduce with the careful thought out details.

CG Modeling Masanori Yoshida
Supervisor Masashi Hayakawa / Daiki Horikawa

- Laser engraving -

Laser engraving

We have chosen to use high-resolution optical glasses to laser engrave the outline of microorganism. The principle method of laser engraving is the same as magnifying glass, where the light is collecting into one point to melt and turns the glass white. The glass will go receptively under the process and one could see the appearance of microorganism gradually as it proceeds. Full spectrum laser engraving machine is being used to create the details of the microorganism to life. Also the optical glasses that are generally being use as the same type of glass for camera lenses. From the grade of one to nine, it is rank in the first grade of optical glass.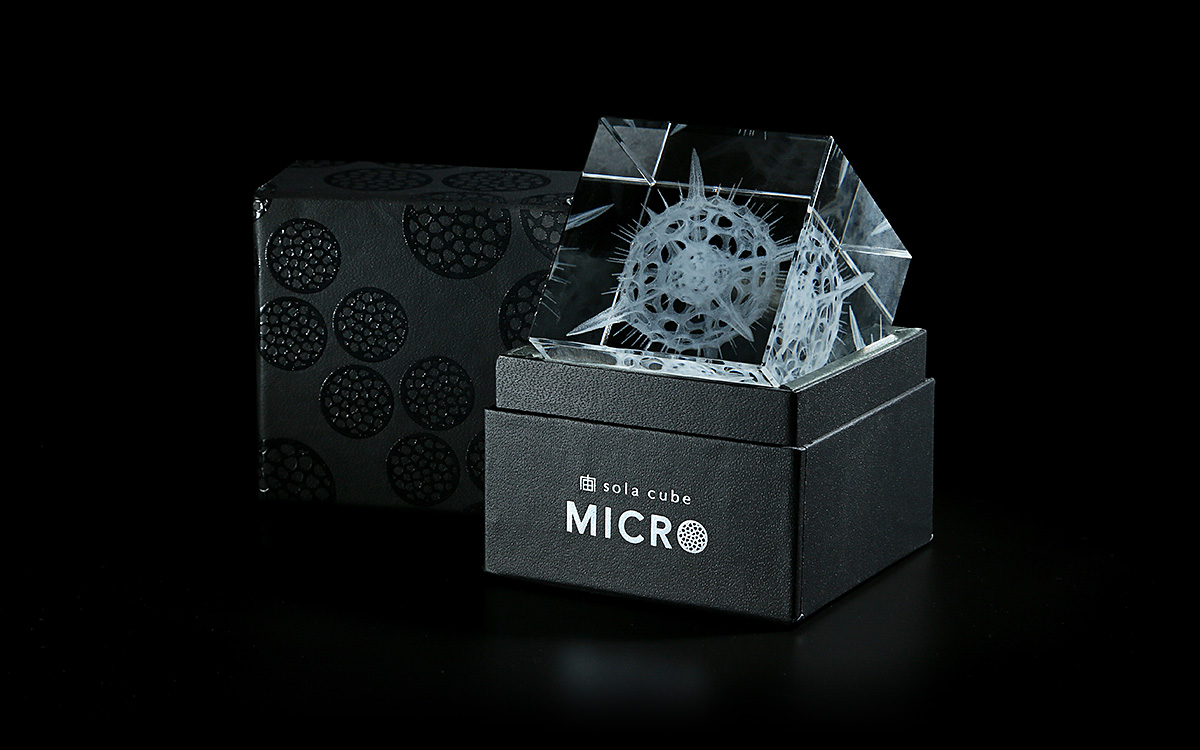 - Package -

Package

The package is chosen to be black just as the white laser image of microorganism can be seen accentuate through the glass.

The logo is printed with silver foil on the front while the cover is printed with water mark design of the microorganism images.